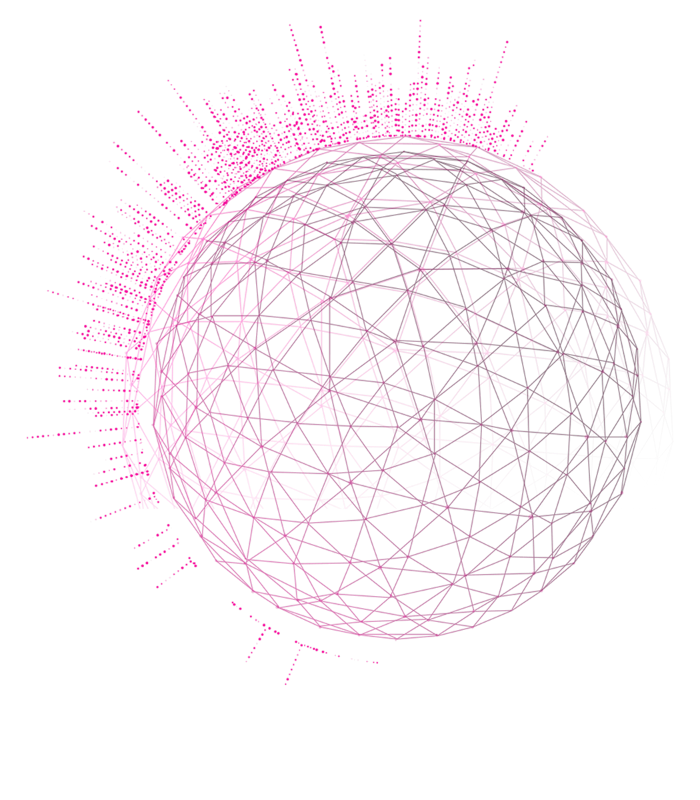 📌 Anti virus tools off or uninstalled.
Due to our cheats hiding from anti cheat detections and anti virus tools often mistaken this as virus behaviour you will need to turn off or uninstall your anti virus tools. Here's a free tool to disable/enable Windows Defender with a single click. Ghostware cheats will never harm your PC.
📌 Secure boot needs to be disabled in your BIOS
Secure boot is off by default on most PCs but if it's not, then please disable it in your BIOS to allow a clean install of our cheat driver.
📌 Your computer needs to run Windows 10 or 11
To have our cheats function correctly you will have to run a unmodified version of Windows 10/11. We also don't recommend any overclocks on your hardware.
📌 NVIDIA Geforce Experience or latest GPU driver
Please have Geforce Experience or your latest AMD Graphics card driver installed. Otherwise our cheats might not work as intended.
📌 Razer mouse users (!)
If you have a Razer mouse and the aimbot is not working for you, then please uninstall your Razer Synapse software, restart your PC and try again.
📌 Make sure that Microsoft Edge Browser is installed
Our cheat will open its cheat menu in a Microsoft Edge Browser window for maximum security. Make sure that Microsoft Edge is installed and that you have no (pop-up blocker) addons enabled on it.
📌 Display settings: App- and text scaling on 100%
Verify that your App- and text scaling is set to 100%. For that, right click on your Desktop and choose display settings. You will find an option called "Size of texts, apps […]" which needs to be set to 100%.
📌 Display settings: HDR disabled
Verify that you don't have "HDR" enabled in your display settings. Enabling this option will make our cheat crash on launch. Not all displays have this option. If you have no HDR option under your display settings then don't worry and ignore this step.
📌 Game fullscreen optimization
Verify that your game runs in fullscreen optimization (it does on default). For that, find the original game.exe (not the shortcut on your desktop), right click it, go to properties and then the compatibility tab. Make sure that "Disable fullscreen optimization" is NOT checked.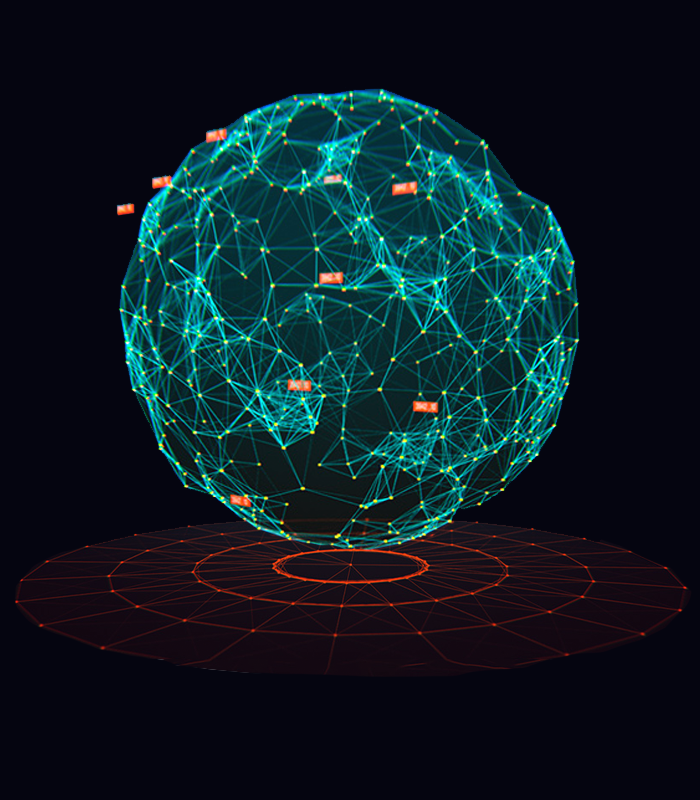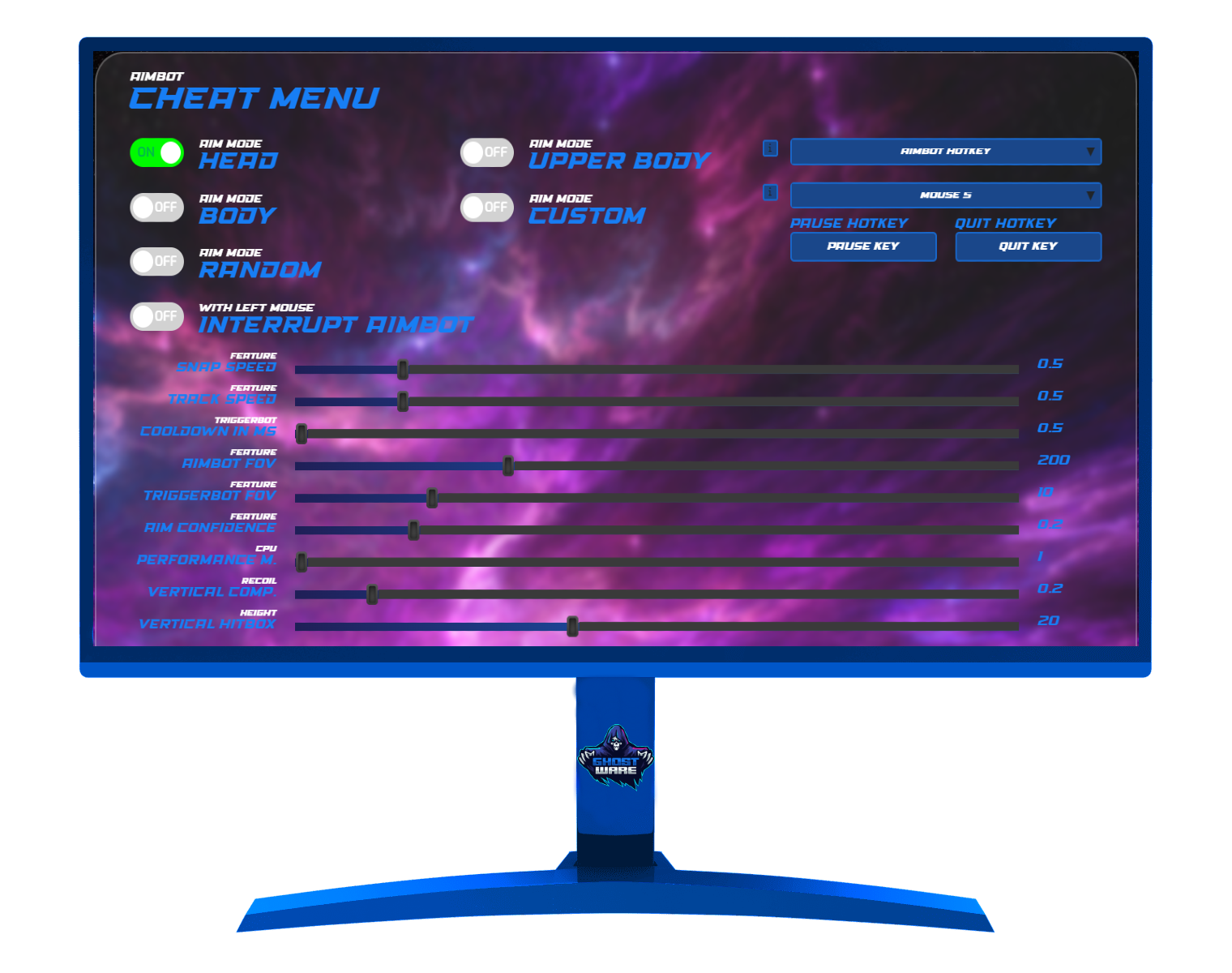 1️⃣ Download the cheat launcher "GhostwareLauncher" from the email you received upon purchase. Alternative: download from "my account" page.
2️⃣ Start the cheat launcher by double clicking it. A console window will open and ask for your login details. Enter your ghostware login credentials.
3️⃣ The cheat will now install our dependencies and our cheat driver. To finish installation the cheat will automatically restart your PC.
4️⃣ Once your PC restarted run the GhostwareLauncher again. It will now check for updates and download them automatically. Once it's done a "Click Here" window will pop up. Click "Ok" with your mouse.
5️⃣ The cheat will now automatically open your Microsoft Edge browser and display the cheat menu in it as shown on the left. The cheat is now waiting for your game launch and is ready to connect by stating "Please start the game" in the cheat menu. If you can't reach this point then follow our troubleshooting guide below.
⚙️ The Micrsoft Edge browser window is your cheat menu. We don't draw a menu into the game since having the cheat GUI running in your browser can't be detected. If you see the indicator "Please start the game" then it means your cheat is ready for the game launch. Once you run the game it will state "Aimbot connected". You can also launch the cheat while the game is already running so it directly connects with the game.
You can modifiy the cheat settings while the game is running and while it's not. The settings auto save. To understand what each option in the cheat menu does simply hover with your mouse above a specific option and it will show you a small text pop up explaining it.
Please note: The default settings loaded by the cheat might not work good for your personal in-game settings. We always recommend testing in a bot or deathmatch what settings work best for you. Alternatively you can check our Discord for premade settings by other users.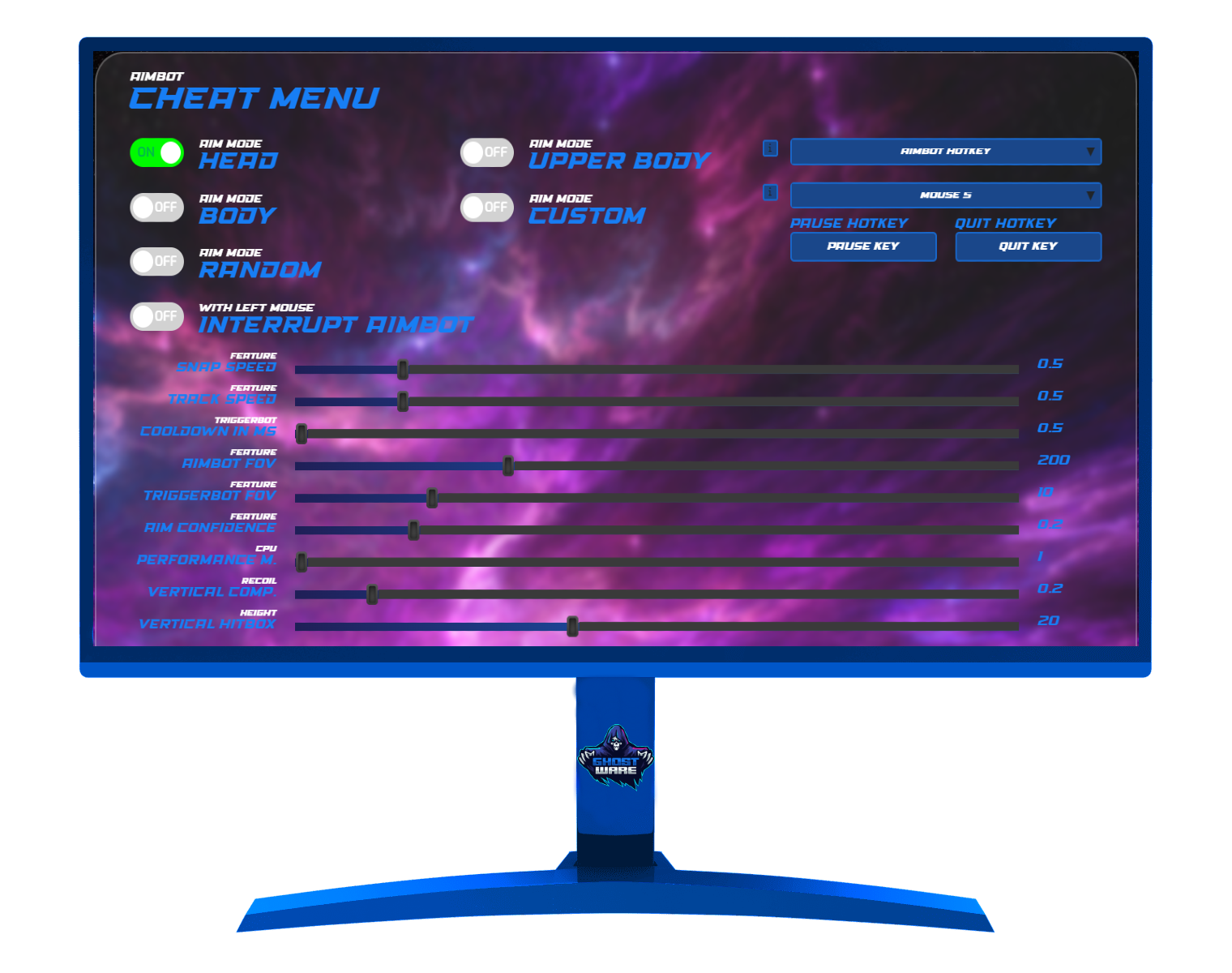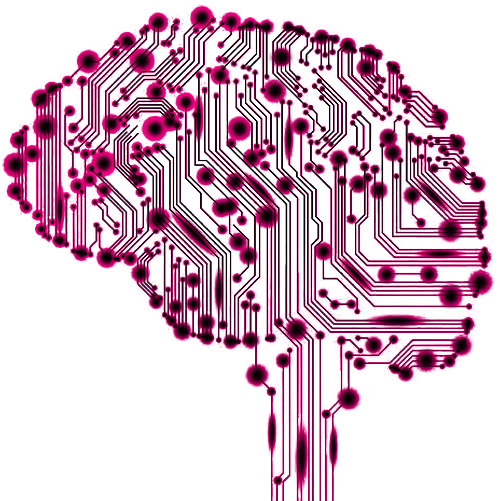 Cheat and In-Game settings advice
Since our Aimbots are running through an Ai looking at your screen without hacking your game in any way we have some general advice when it comes to using our cheats in your game:
1️⃣ We recommend running a full HD resolution (1080p) or QHD resolution (1440p) on your Desktop and in-game in order to have your game look crisp clear for the Ai.
2️⃣ Modify your game graphics settings for best/clearest visuals of enemy player models. That usually means that you turn off anti aliasing, run high textures and set shadows and other disturbing settings to low/off.
3️⃣ In your cheat settings you turn down the Snap- and Track Speed if your aimbot is too jittery or "overshooting". Generally it's ideal to have the tracking speed at least half or less of your snap speed.
4️⃣ To avoid the aimbot from flicking between enemy player models (this can't be fixed) we recommend playing a rather small FOV (usually 90 is fine) to avoid weird looking snaps.
5️⃣ The "aim confidence" setting in your cheat menu determines how sure the Ai needs to be before it engages an enemy. We recommend a value of "0.2" here as it has worked best in our tests. However, if you experience a lot of fail locks then increase this value.
🛑 You can't download/start the cheat
If you can't download or start the cheat because it's getting removed or blocked then this is caused by an anti virus on your PC. Please see the requirements at the top of the page. Disable Windows Defender and uninstall 3rd party anti virus.
🛑 You get "driver failed" or any other error in the cheat console
Please make sure that "secure boot" is disabled in your BIOS (requirements above). If still can't get the cheat to start then please reach out to our Discord support.
🛑 The Microsoft Edge Browser window (cheat menu) doesn't open
Please make sure that Microsoft Edge is installed and updated. Don't have any addons installed on it. Restart your PC and try again if still not opening. If you can't bypass this problem then message our Discord support.
🛑 You get "No client connected" in the cheat menu
"No client connected" shown in your cheat menu right after starting the cheat or once you start the game means that the client crashed (or you did quit it with the quit hotkey). If you didn't press the quit hotkey then please carefully check the requirements and "before you start" section in this tutorial again. If you can't find a fix please reach out to our Discord support.
🛑 Loader states that you have a HWID mismatch
Our cheat is locked to the PC you activated it on. You can't use it accross multiple PCs. If you believe you receive this error by mistake then reach out to our Discord support.