GHOST levels explained
GHOSTWARE is using a special level system to ensure safeness and the best possible security of our exclusive community members. After your application passed you will automatically receive our basic GHOST level 1. You will afterwards have the opportunity to reach higher GHOST levels and thereby access to more exclusive products of GHOSTWARE. Higher GHOST levels can be achieved through loyalty (subscriptions), content creation and/or special events (more info below).
Different GHOST levels
As explained above you can reach different GHOST levels on our website. Higher GHOST levels will get you advanced shop access. Right below you can find an explanation about each level and how to obtain it.
Please be aware:
The GHOSTWARE admin team reserves the right to revoke your GHOST level at any time if you fall in disgrace (breaking rules, leaking, chargebacks, showing rude behavior, sharing confidential info, etc.)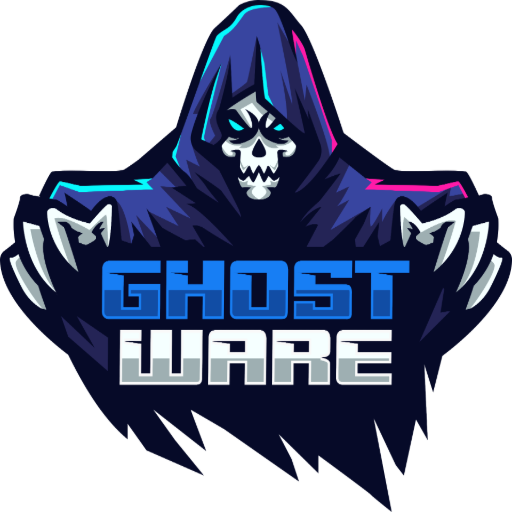 Visit the "Supported Games" section in the menu above, to find out which game/anti cheat requires which GHOST level.
GHOST level 0
Random visitors and users who haven't passed the application phase (yet) are automatically logged as GHOST level 0. With GHOST level 0 you have limited access to the website and no shop/tutorial access.
To reach GHOST level 1 you will have to apply and pass.
GHOST level 1
Once your application passed you are registered on our website and automatically achieve GHOST level 1. Please visit the games listed under "Supported Games" to find out which GHOST level is needed, to buy said product(s).
✔ Basic website access
✔ Basic shop access
✔ GHOST level 1 games/anti cheats
✔ Discord server invite
GHOST level 2
You can reach GHOST level 2 by keeping an active subscription on GHOSTWARE of minimum 3 months in a row. With GHOST level 2 you get access to exclusive GHOSTWARE cheats and advanced anti cheat support.
✔ Advanced website access
✔ Advanced shop access
✔ GHOST level 2 games/anti cheats
✔ Special Discord badge
GHOST level 3
You can reach GHOST level 3 by keeping an active subscription on GHOSTWARE of minimum 5 months in a row. With GHOST level 3 you get access to all exclusive GHOSTWARE cheats, supporting all anti cheats.
✔ Full website access
✔ Full shop access
✔ All games/anti cheats
✔ Undetectable hardware cheats
✔ Special Discord badge
Additional ways reaching a higher GHOSTWARE level
GHOST level 1/2 users have additional ways of reaching a higher GHOST level.
Being an active member within the community, helping other users, creating positive reviews on cheating forums, creating positive review videos or helping us pushing sales can get your GHOST level status increased by the admin team. If you feel like you deserve a higher GHOST level without meeting the usual subscription requirements then feel free to message our admin team on Discord to discuss.
If you are minimum GHOST level 1 you can also directly purchase GHOST level 2 access by donating to the GHOSTWARE team. The donation will require a detailed application phase beforehand, including an ID check and other requirements. If you want to receive more informationen about reaching a higher GHOST level through donations, please contact the admin team on Discord about the process. The price and terms are final, no exceptions made.
You will get notified once we received your donation and your GHOST level got updated.